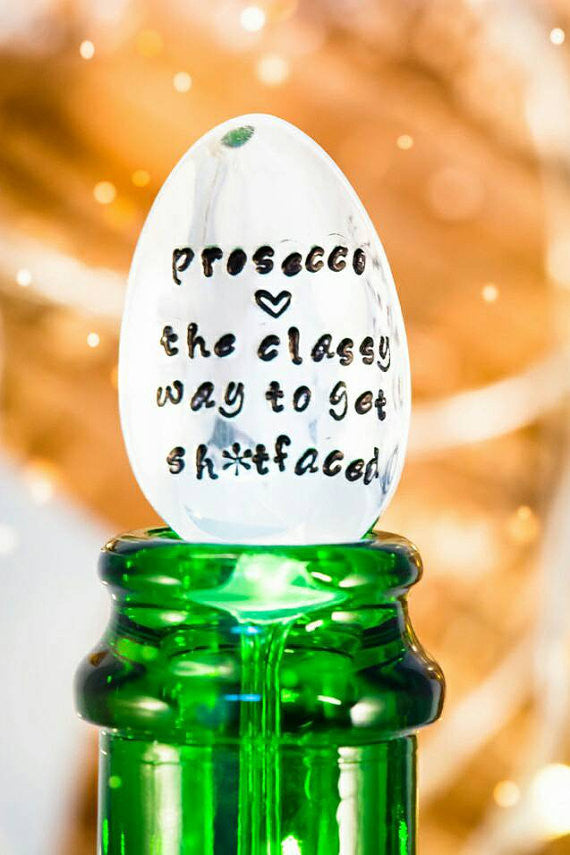 Amazing gift
I've bought a few of these and also have one for myself! They are the perfect little gift for friends and family and people always comment on how cute they are!
Something Special
Both daughter came down for a couple of days before Christmas, both are 'prosecco princesses' and I was looking for something they would both appreciate that was different and not only did I find something different, it is my opinion that I also found something very special indeed.
Both daughters loved their spoons and have asked where they came from, so passed on the site details because both said it was an ingenious idea and an ideal 'special' gift that would suit any occasion.
Highly recommended that if you are looking for something different and 'special' then this is the place to start looking.